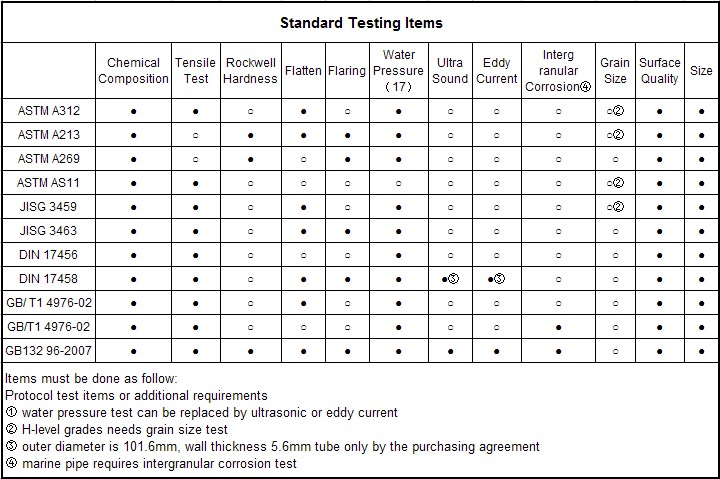 In Haihao, we carry out the regular testing and inspection for our steel pipes,fittings and flanges. we also can provide supplemented testing as per the request of our clients:
Including
R.T.
U.T.
M.T.
H.T.
P.M.I.
Tensile strength test.
Yield test.
Impact test.
Bending test.
Hardness test.
Moreover Special testing is never a problem. with our labs and inspectors ,our company can supply test and inspection services for your ordered products or other products. We also accpet any third party inspection ,like BV, ABS, SGS, LR etc.